Posting a regular post (with few pictures or small size media):
Log in into your account and click on the pencil icon at the lower left corner, click on site admin, this will take you to your Dashboard, then click on Post. Add new page will open on a default visual option in which you can write, upload photos and various types of media. HTML posting is also available.
To upload photos , videos, music , and other types of media , click on the icons by the Upload/Insert toolbar , here is an example of uploading a photo :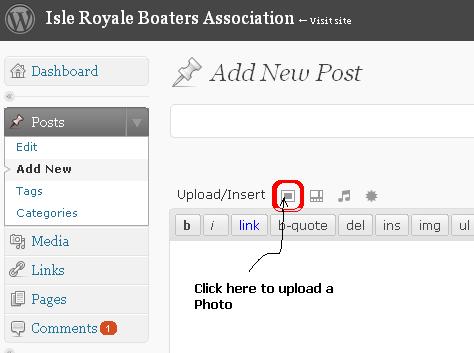 You will be directed to the upload page, in which you select the photo: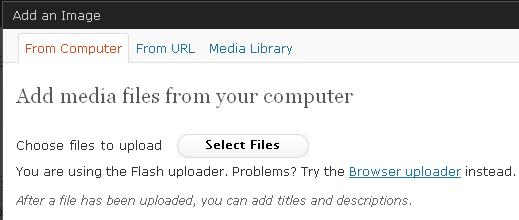 After uploading the file, a format page will open, in this page you can setup the title, caption, description, size , and alignment.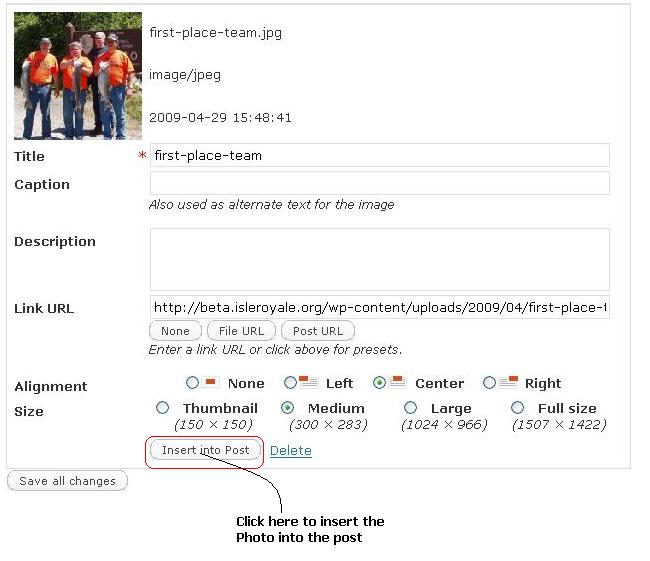 After editing the post and uploading the media files, click on Publish to post.
It is highly recommended that you use media hosting services to upload large numbers of photos or large file sizes of media, you can put the URL given to you by these services into your post to show your media files. However, if you are posting few small size pictures, the method described in this page might be easier.